Hard Candy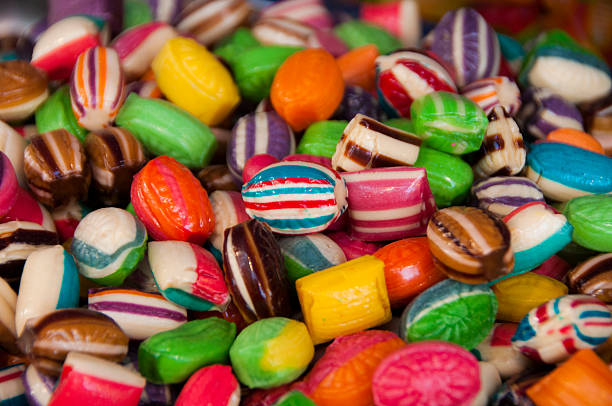 A hard candy, or boiled sweet, is a sugar candy prepared from one or more sugar-based syrups that is boiled to a temperature of 160 °C (320 °F) to make candy. Among the many hard candy varieties are stick candy (such as the candy cane), lollipops, aniseed twists, and bêtises de Cambrai.
Hard candy is nearly 100% sugar by weight; Recipes for hard candy may use syrups of sucrose, glucose, fructose or other sugars. Sugar-free versions have also been created.
Once the syrup blend reaches the target temperature, the candy maker removes it from the heat source and may add citric acid, food dye, and some flavouring, such as a plant extract, essential oil, or flavorant. The syrup concoction, which is now very thick, can be poured into a mold or tray to cool. When the syrup is cool enough to handle, it can be folded, rolled, or molded into the shapes desired. After the boiled syrup cools, it is called hard candy, since it becomes stiff and brittle as it approaches room temperature.