Shipping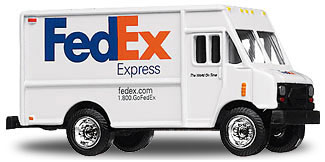 Most products we sell can be shipped via Ground without a problem. However, some items must be sent via Express due to their perishable nature including refrigerated and frozen foods.
We give the customer the choice of shipping methods. Our general policy is that we guarantee perishable products when shipped via Express, and the customer takes the risk when sent by Ground. We will not be held responsible for spoilage of perishable products sent by Ground.
We prefer to ship perishable products Monday - Wednesday in an effort to avoid weekend losses and reserve the right to delay a perishable shipment to safely schedule it. We may also delay a shipment due to inclement weather.
When shipping perishable foods, depending on the items purchased, we may add ice packs or use an insulated shipping container, this will be reflected in the total cost of shipping. This is done to ensure that your order arrives in the best quality we can deliver. We strive to be attentive and care about our products as much as you do.
Most orders ship within 24 hours!
DAMAGED PRODUCTS:
Marina Market is NOT responsible for weather related damage. Common carriers do not provide climate control over shipments. The purchaser assumes all risk brought on by the weather during shipment. Damage related to the weather and climate during shipment is not the responsibility of Marina Market nor the common carrier. Please do not place sensitive orders when extreme hot or cold weather is expected.
FedEx Ground, 3rd Day Select, 2nd Day Air, and Next Day Air shipping are available to all of our customers who place orders to be shipped to one of the 48 contiguous United States.
SHIPPING PRODUCTS THAT CONTAIN ALCOHOL: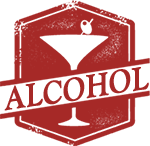 You must be 21 to purchase any product that contains alcohol, including beer, wine, and some chocolates. Delivery must accepted by an adult age 21+. All beer or wine shipments are sent via Federal Express, UPS, or other local ground service carriers with an adult signature sticker required on the box. Packages will not be left without signature at any residence or business. Marina Market personnel may contact you by telephone to confirm your order and age.
There is an additional fee of $8.99 per shipment to cover the Adult Signature Service. This fee is added to your bill and will show up on your credit card. Your order CANNOT be shipped without this payment.
It's best to have your shipments sent to a location where someone will be there to sign for it. Each carrier will make one or more delivery attempts and if unsuccessful they will leave door tags and/or phone messages indicating the attempted deliveries. Please respond to any communication from the carrier right away. After the final delivery attempt, the box is routed back to the local consolidation center closest to your shipping address and you may be given a short period to pick it up before it is sent back to our fulfillment center. We intentionally packaged our shipments in a very non-descript, brown corrugated box such that most of our customers are comfortable having their shipments sent to their daytime location. If you have any further questions, don't hesitate to contact us at 1-888-728-0837.
The buyer may be required to provide one if not all of the following: - Written proof of age in the way of a faxed copy of buyers drivers license along with matching hand written signature. - Verbal and/or electronically recorded affidavit from the buyer of age. - Adult signature upon delivery. (This requires an additional $8.50 fee included per shipment)
Title of all products sold is transferred to the buyer at the time the initial payment is made and said transfer occurs in the state of Washington.
By the act of purchasing products from Marina Market the buyer authorizes Marina Market to engage a common carrier on their behalf for shipment of product unless the buyer states otherwise.
Marina Market makes no claim that the buyer has any legal right to have alcohol shipped to any destination outside the state of Washington. Marina Market makes no claims to currently hold nor is obligated to obtain any permits or licenses in the event they are required. The customer is solely responsible for shipment of alcoholic purchases and as such is expected to know and abide by their local and state laws.
Due to restrictions you may not have your delivery made to a P.O. Box or a military address.
Price and availability are subject to change without notice.
All transactions are void where prohibited by law.
We only ship beer or wine to Alaska, Washington DC, and Florida. Laws are changing and we are working hard to get to as many states as possible.
Hawaii Residents: We currently ship to Hawaii with the stipulation that shipments do not exceed 5 gallons as set forth in HRS 281-33(a) . Please make sure you understand your local laws regarding shipments of beer and wine. We cannot be held responsible if your shipment is seized for non-compliance.
CURRENT SHIP-TO STATES FOR BEER & WINE:

Alaska, Washington DC, and Florida
.
ALL SHIPMENTS CONTAINING ALCOHOL MUST BE SIGNED FOR BY AN ADULT!

Holiday Shipping:
If you wish to order products and have them sent by UPS Grou
nd, it is best to order 2 weeks prior to a holiday. Particularly during the Christmas season, a lot of pressure is put on the shipping companies and they may not be able to deliver a package within the normal 5 - 7 business days. Delivery time is only guaranteed by FedEx when using Next Day Air, 2nd-Day Air, or 3-Day Select. Ground shipments are never guaranteed, and during the holiday season, FedEx may not guarantee Express shipping in some cases.
Processing Time: While we strive to ship orders as soon as they are placed, there is some processing time involved between our web cart and our in-store computer system. Because of this processing time and the variable time that FedEx picks up our load, you may order using an express shipping method during the day, but it might not make it out until the following day. You can always call us or email to verify if you have an urgent order.
When completing your order, please take this policy into consideration. If you have any questions at all, please email or call us at 1-888-728-0837.