Sugar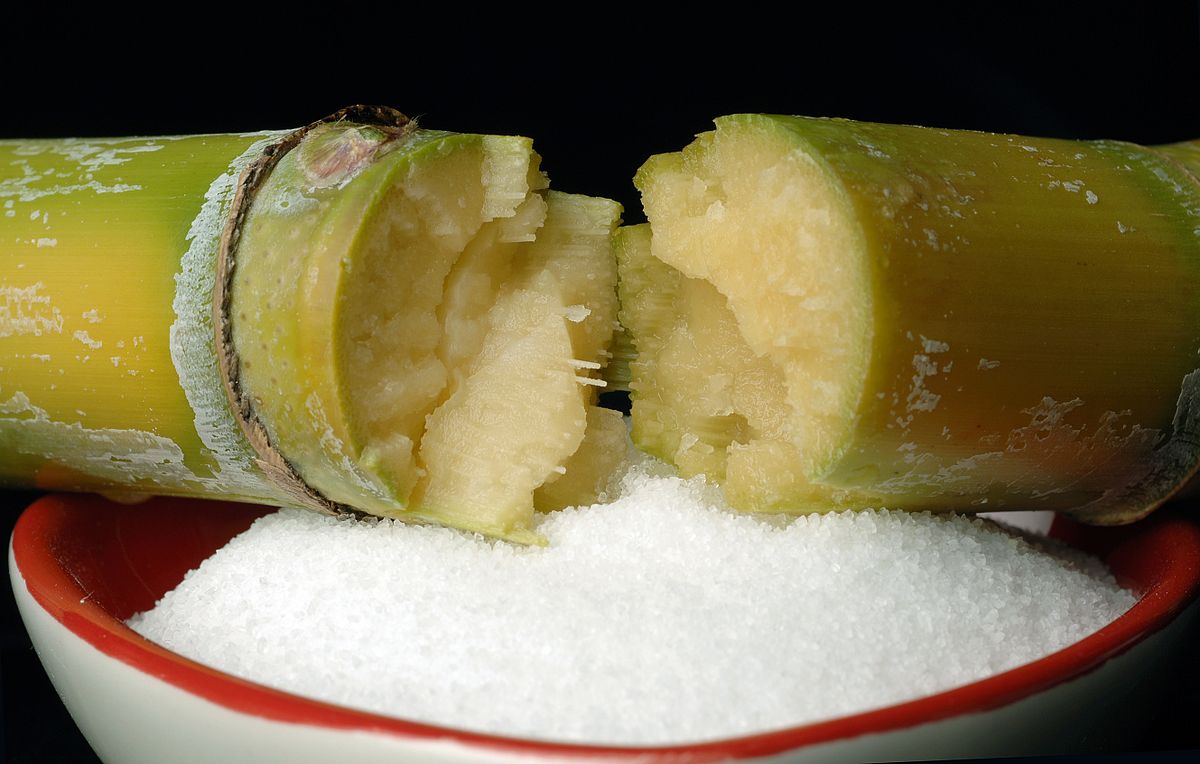 Nib sugar (also pearl sugar and hail sugar) is a product of refined white sugar. The sugar is very coarse, hard, opaque white, and does not melt at temperatures typically used for baking. It is known as pärlsocker (pearl sugar) in Sweden, and as perlesukker in other Scandinavian countries. In Finland it is called raesokeri ("hailstone sugar") or rarely helmisokeri (also pearl sugar).
In Scandinavia, pärlsocker is used extensively to decorate various pastries and confections, cookies, especially on top of plain Swedish bulle or Finnish pulla cakes, muffins and buns, such as kanelbullar (cinnamon buns) and chokladbollar.
In Germany it is known as Hagelzucker and traditionally used on Christmas cookies and cinnamon buns.
In Belgium, it is used in Liège waffles, while in Friesland it is used in sûkerbôle[3] (sugar bread). In France, it is mainly used on chouquettes.
Syrups and treacles are dissolved invert sugars heated to develop the characteristic flavors. (Treacles have added molasses.) They are used in a range of baked goods and confectionery including toffees and licorice.
Basterd Sugar or Castor Sugar is very fine and has a higher water content that plain granulated sugar. Therefore in melts quickly and is preferred by many bakers.
Coconut sugar (also known as coco sugar, coconut palm sugar, coco sap sugar or coconut blossom sugar) is a sugar produced from the sap of cut flower buds of the coconut palm. Coconut sugar has been used as a traditional sweetener for thousands of years in the South and South-East Asian regions where the coconut palm is in abundant supply. The world's largest producers of coconuts are the Philippines and Indonesia.
Coconut sugar is subtly sweet almost like brown sugar but with a slight hint of caramel. In Thai cuisine, palm sugar is mainly used in sweets and desserts, but also in curries and sauces.
Feuerzangenbowle a traditional German alcoholic drink for which a rum-soaked sugarloaf is set on fire and drips into mulled wine. It is often part of a Christmas or New Year's Eve tradition. The name translates literally to fire-tongs punch.