Dried Fruit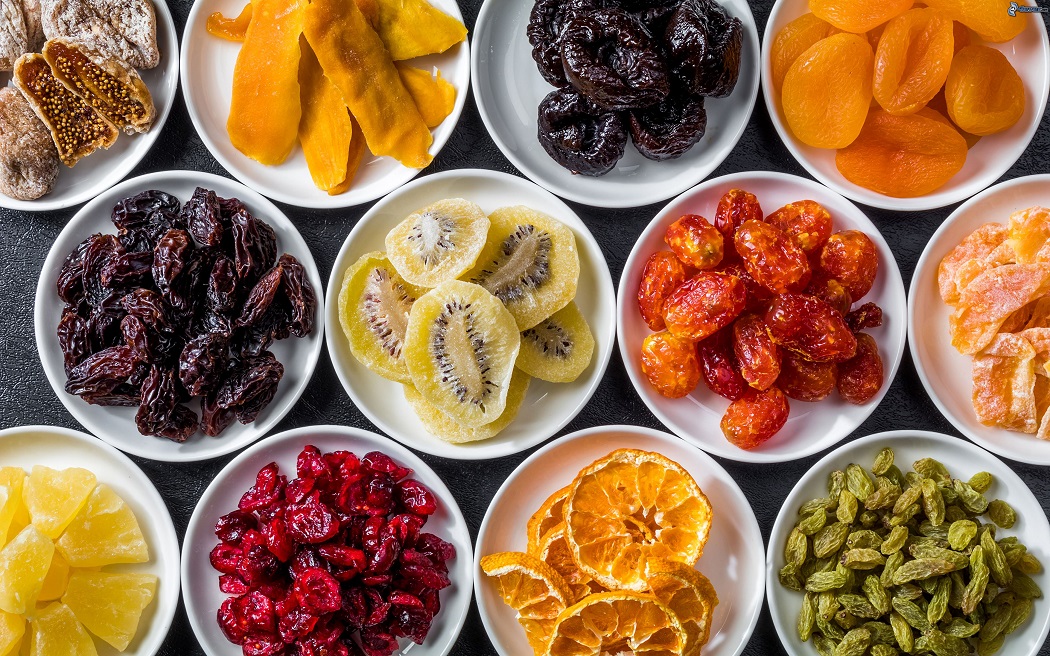 Dried fruit has a long tradition of use dating back to the fourth millennium BC in Mesopotamia, and is prized because of its sweet taste, nutritive value, and long shelf life.
The latest recorded mention of dried fruits can be found in Mesopotamian tablets dating to about 1700 BC, which contain what are probably the oldest known written recipes. These clay slabs, written in Akkadian, the daily language of Babylonia, were inscribed in cuneiform and tell of diets based on grains (barley, millet, wheat), vegetables and fruits such as dates, figs, apples, pomegranates, and grapes. These early civilizations used dates, date juice evaporated into syrup and raisins as sweeteners. They included dried fruits in their breads for which they had more than 300 recipes, from simple barley bread for the workers to very elaborate, spiced cakes with honey for the palaces and temples. Because cuneiform was very complex and only scribes who had studied for years could read it, it is unlikely that the tablets were meant for everyday cooks or chefs. Instead they were written to document the culinary art of the times.
Dried fruit is fruit from which most of the original water content has been removed either naturally, through sun drying, or with specialized dryers or dehydrators.
Today, dried fruit consumption is widespread. Nearly half of the dried fruits sold are raisins, followed by dates, prunes, figs, apricots, peaches, apples and pears. These are referred to as "conventional" or "traditional" dried fruits: fruits that have been dried in the sun or in heated wind tunnel dryers. Many fruits such as cranberries, blueberries, cherries, strawberries and mango are infused with a sweetener (e.g. sucrose syrup) prior to drying. Some products sold as dried fruit, like papaya, kiwi fruit and pineapple are most often candied fruit.