Sardines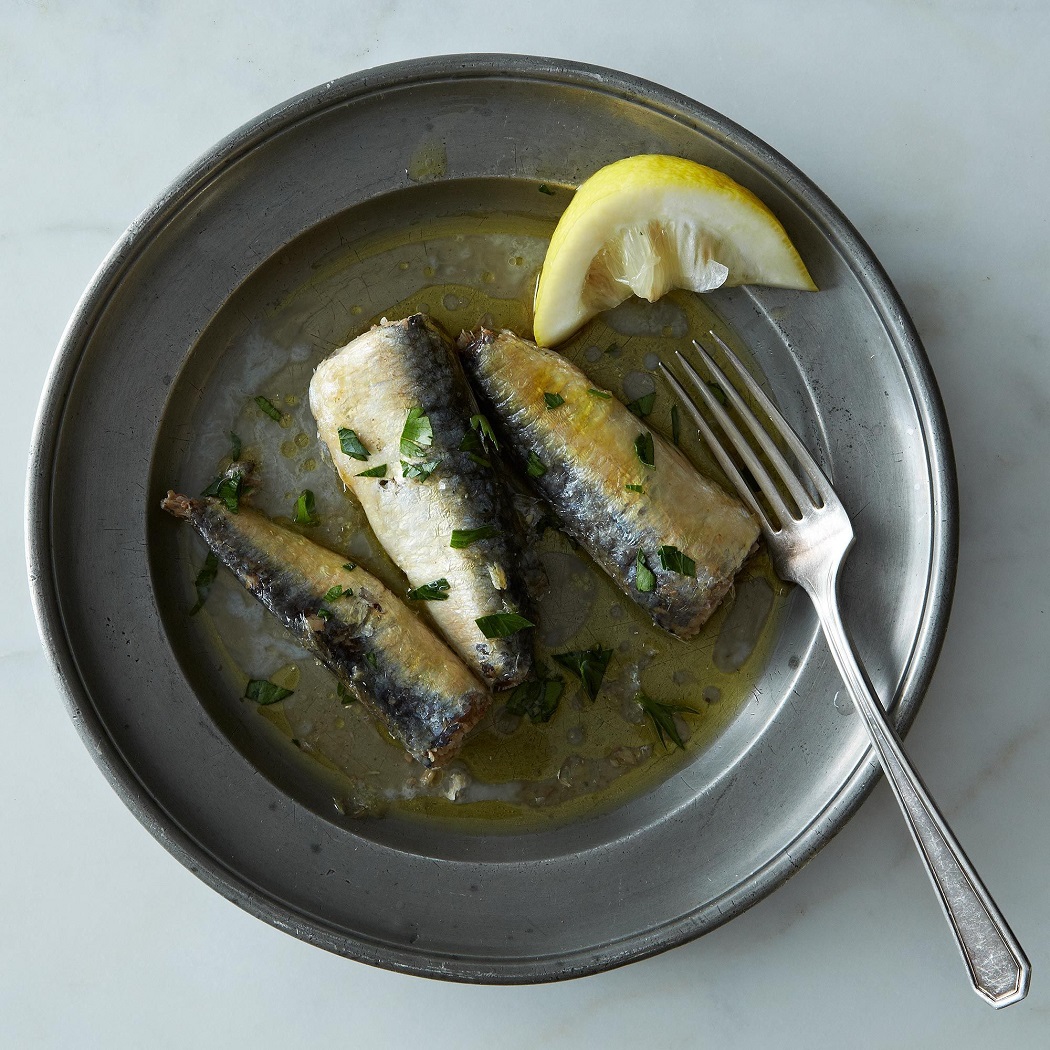 Sardines are a nutrient-rich fish widely consumed by humans. They are commonly served in cans, but fresh sardines are often grilled, pickled, or smoked.
Sardines, or pilchards, are several types of small, oily fish related to herrings, family Clupeidae. The term sardine was first used in English during the early 15th century, and may come from the Mediterranean island of Sardinia, around which sardines were once abundant
French Sardines:
Sardine fishing and canning is a traditional industry in Brittany, where most French canneries remain. The area is known as the place where sardine canning was invented. Douarnenez was the world's leading sardine exporter in the 19th century. The sardines are fried, dried, and then canned (this traditional process is labelled préparées à l'ancienne), whereas in most other countries, processing consists of steam cooking after canning.
Norwegian Sardines:
Until the discovery of oil fields in the fishing areas, sardine canning was the main activity of the city of Stavanger. Today, only a sardine museum remains among the refineries in Stavanger.
Portuguese Sardines:
Sardines play an important role in Portuguese culture. Historically a people who depend heavily on the sea for food and commerce, the Portuguese have a predilection for fish in their popular festivities. The most important is Saint Anthony's day, June 13, when Portugal's biggest popular festival takes place in Lisbon, where grilled sardines are the snack of choice. Almost every place in Portugal, from Figueira da Foz to Portalegre, from Póvoa de Varzim to Olhão, has the summertime tradition of eating grilled sardines (sardinhas assadas).