Cookies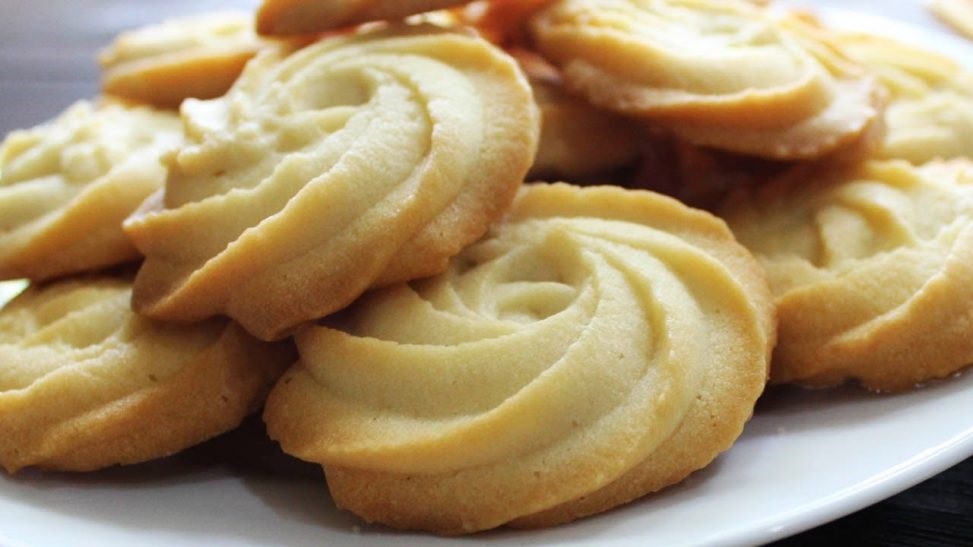 In most English-speaking countries outside North America, including the United Kingdom, the most common word for a crisp cookie is biscuit. The term cookie is normally used to describe chewier ones. However, in many regions both terms are used.
In Scotland the term cookie is sometimes used to describe a plain bun.
Cookies that are baked as a solid layer on a sheet pan and then cut, rather than being baked as individual pieces, are called in British English bar cookies or traybakes.
Its American name derives from the Dutch word koekje or more precisely its informal, dialect variant koekie which means little cake, and arrived in American English with the Dutch settlement of New Netherland, in the early 1600s.
Cookies appear to have their origins in 7th century AD Persia, shortly after the use of sugar became relatively common in the region. By the 14th century, they were common in all levels of society throughout Europe, from royal cuisine to street vendors.
With global travel becoming widespread at that time, cookies made a natural travel companion, a modernized equivalent of the travel cakes used throughout history. One of the most popular early cookies, which traveled especially well and became known on every continent by similar names, was the jumble, a relatively hard cookie made largely from nuts, sweetener, and water.
Cookies came to America through the Dutch in New Amsterdam in the late 1620s. The Dutch word "koekje" was Anglicized to "cookie" or cooky. The earliest reference to cookies in America is in 1703, when the Dutch in New York provided 800 cookies at a funeral.
The most common modern cookie, given its style by the creaming of butter and sugar, was not common until the 18th century.